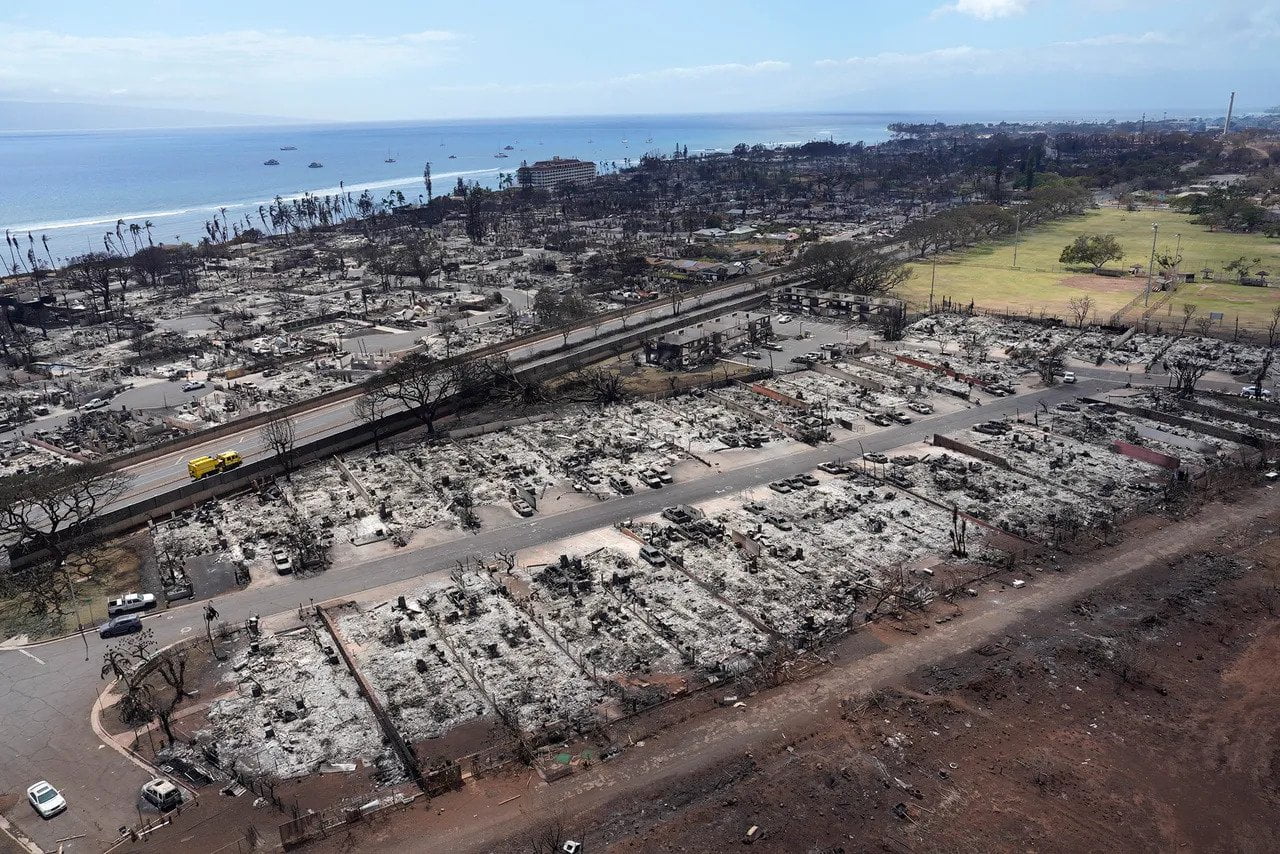 How to Help Those Affected by the Hawaii Wildfires
As thousands of residents continue to flee the devastating wildfires in Maui, Hawaii, which has now become the deadliest wildfire in modern U.S. history, many are wondering how they can lend a helping a hand.
Hawaii Gov. Josh Green called the wildfires, which have killed at least 96 people and resulted in more than 11,000 evacuated, "the largest natural disaster in Hawaii state history." Green estimated the flames had already caused "billions" of dollars worth of damage, according to NBC News.
Jeff Hickman, spokesperson for Hawaii's Department of Defense told TODAY Monday that the biggest thing people can do now to assist in the recovery is to send monetary donations. There are at least 1,100 people in shelters and an overflow of donated items like water, baby formula and pillows.
What organizations are helping victims of the wildfires?
We've put together a list of credible relief organizations that are accepting donations to help those affected by the wildfires, including pets.
Hawaii Community Foundation
On Aug 10., Gov. Green's office shared a link for donations to the Hawaii Community Foundation's "Maui Strong" fund. The fund was created to provide community resilience with resources for disaster preparedness, response, and recovery.
American Red Cross of Hawaii
The American Red Cross of Hawaii is accepting donations to help those displaced by the wildfire find safe shelters where they can get information, eat a hot meal, charge their phone, pick up relief supplies and get health services. Additionally, shoppers in Hawaii can donate up to $249 in the checkout lines of local Foodland grocery stores to support the American Red Cross of Hawaii's efforts.
American Red Cross
The American Red Cross is on the ground in Maui helping those affected by the fires. The Red Cross Disaster Relief fund enables the organization to prepare for and respond to crises like wildfires. Visit redcross.org, call 1-800-RED-CROSS (800-733-2767), or text the word REDCROSS to 90999 to make a $10 donation.
Americares
Americares has a long history of helping communities prepare for, respond to and recover from disasters. The organization is now accepting donations in response to the Maui wildfires.
Feeding America
Feeding America is a nationwide network of food banks, food pantries, and community-based organizations in the United States, which helps to provide essential resources during a disaster. Through donations, the organization is working to help feed those affected by the Maui wildfires.
Aloha United Way
Aloha United Way, a non-profit organization based in Honolulu, has created the Maui Fire Relief Fund with donations going directly toward efforts that support victims of the fires.
Hawaii Community Foundation
Hawaii Community Foundation is working to support communities affected by the Maui wildfires through the Maui Strong Fund. The foundation is accepting donations which will provide resources for disaster response and recovery.
The Salvation Army
The Salvation Army's Hawaiian and Pacific Islands Division is accepting donations to provide meals for the thousands of displaced residents in Maui emergency shelters.
The Maui Food Bank
The Maui Food Bank will use donations to help provide meals for displaced residents. The organizations says with every $1 given, they can provide 4 meals to those in the community.
World Central Kitchen
World Central Kitchen provides meals in response to humanitarian, climate, and community crises. Donations sent in will allow the organization to continue working with local partners in Maui to get much-needed meals to evacuees and emergency workers.
How can I help pets affected by the fires?
It's not just people who have been displaced or injured by the wildfires. Pets, too, need our help. Here's how you can help displaced pets.
Maui Humane Society
The Maui Humane Society is accepting donations on its website and on Facebook to help feed and care for displaced pets, many of whom need medical treatment. "Pet food, pop-up kennels, and litter are pivotal to providing sustenance to animals, as staff and volunteers are putting together kits for families and animals in need," the organization, whose shelter was already over capacity before the fires began, wrote on Facebook. You can also help by ordering supplies from the Maui Humane Society's Amazon Wishlist that will be delivered directly to the organization.